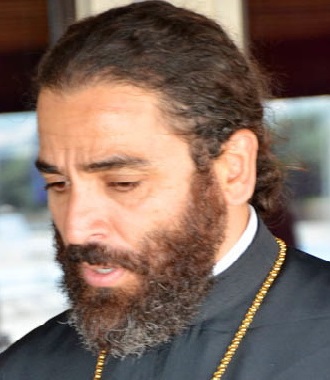 V. Rev. Archimandrite Jack Khalil
Jack.Khalil@balamand.edu.lb
Biography
Abbot of Balamand Monastery Patriarchate of Antioch and All the East
He is Associate Professor of New Testament Exegesis. He holds a Ph.D. degree from the Aristotle University of Thessaloniki, and studied for 3 years as Visiting Fellow at the Eberhard-Karls-Universität in Tübingen, Germany.
He has been teaching in the Institute of Theology since 2000. Furthermore, he has been visiting Professor in many Orthodox Theological Faculties and Institutes over the world, e.g. University of Athens, University of Thessaloniki, IOCS (Cambridge), Institut St. Serge (Paris), University of Eastern Finland.
His main fields of interest are the Epistles of St Paul and the Johannine Literature. He is the author of one book published in Greece, which has been admitted as a textbook reference at the University of Thessaloniki since 2005, and many researches and studies published in Lebanon, Greece, France, USA, Belgium, Estonia, Bulgaria, and Romania.
Archimandrite Jack Khalil is a member of the Biblical Federation in Lebanon, the Hellenic Society of Biblical Studies, the Revision Committee of the van-Dyck–Boustani Bible Arabic Translation, the Committee for translating the Liturgical texts in the Orthodox Patriarchate of Antioch.
All sessions